Well we have had a busy week. This weekend we have had Michael's best mate staying and so there are a few photos here of his stay. Plus a Freebie from the contest at amandadykan.com, my March Journalling Challenge Posting Bonus Preview and A New Store. Busy Busy Busy!!!!
You can grab the link at the gallery HERE
My March Journalling challenge is now posted over at SAS and this month the theme is spring so hop on over and join in the fun, for participating and posting a layout you'll get this Fairy Garden Mini Kit.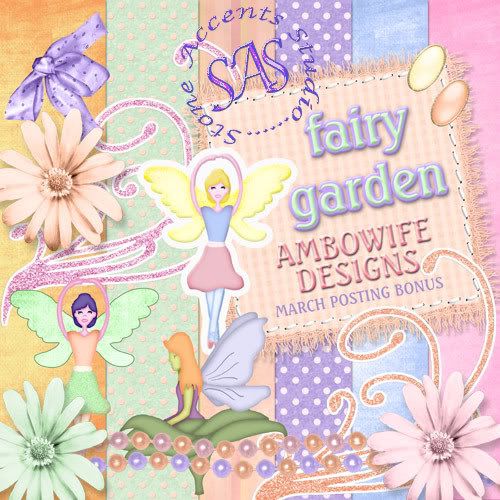 I am now selling at http://www.scrappinfreestyle.com/ so if you are interested in checking them out the link is with My Stores in the upper right column. Till 10th March I am having 25% off my entire store. (Still uploading stuff LOL)
Well we have had Michael's Best Mate up for a few days and we did some stuff. I took him down to Bowral to the Don Bradman Museum and we got these shots. Also Here are a few of them at home mucking about. Plus we went and saw the Cat Empire's free concert at Bondi Beach on Saturday, that was awesome. thanks Tuffy!!
Okay gonna leave it at that for now. I still have heaps to do getting ready for some big events in March HINT HINT!!! so have a great Sunday all!
Tracy ;)