I thought for the new year we would have a CD calendar for each month. I just thought these were such a cool idea. Sooo here is January 09 for you to pop into a CD case, Just take the lid off and put it on back to front so that when it is open it will stand up like a photo frame. Okay? Clear as Mud, LOL.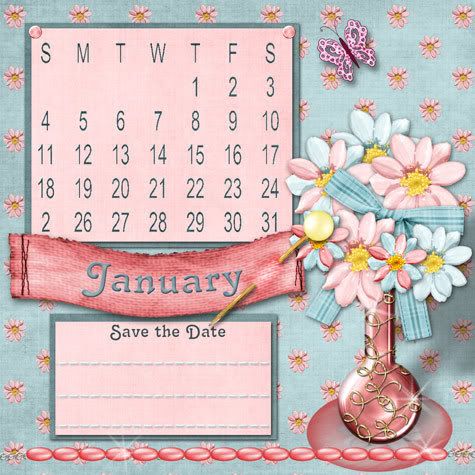 Okay I'd post a pic of mine so you can see how to do it!!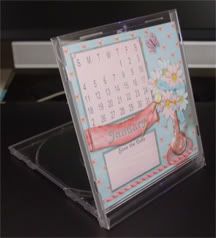 OOOH and just before I go I wanted to say Yay
My Husband is the best. For my Christmas Pressie he has got my laptop uploaded with another gig of RAM. So now my photoshop is running super quick and I am scrapping and designing faster than ever. I am sooo happy!!! Plus he got me a present only a Husband could get me. You all know that we do a bit of Bike riding and well, lets face it, your tooshy as well as other pieces of the anatomy get sore, soooo...
Michael got me some of those bike pants with the padding in them. Yes, you feel like your 100 years old and wearing an incontinence pad but it is going to make me so much more comfy when riding my bike LOL. It was so funny when I tried them on at the bike shop. I said to him, "Does my Bum look big in this?" LOL Hilarious. Thank god whenever I am wearing them my bum will be on the seat of the bike. And no I won't be posting a picture of me in them Yikes
Okay go grab your calendar and have a great week. Be back in another day or so with the Chrissy post.

Hugs
Tracy