Well in another 5 hours but hey who's counting. Just wanted to jump online and give you all your gift from my Santa Sack.
Well it will be very quiet here. Michael is working tonight and tomorrow night so Yup!!! He'll be asleep all day tomorrow. Accept for when he eats his Chrissy Dinner around 2.30pm. So we have already got our Christmas from eachother anyway so it's no biggy. Michael got his bike serviced this week and got a set of pagnions (I can't spell) they are those bags that hang either side of the back of the bike like saddle bags. So he can get his gear to work and he put some first aid gear in there too in case he came across an incident or had to repair his wife LOL. So that's what he got from me. I also got him something to open, just something small. Now he got me a gig or RAM ( for the laptop) so I got awesome service from Darren Boehm at Express Computer Repairs, 2 Bridge Street, Epping (here in Sydney). And wowsers was it express, Darren did it there and then and even gave my system tray a clearout and my keyboard a power blow to get the dust out. He was great and it was worth the almost 1 hour it took me to drive over there from inner Sydney. Thanks Darren! And Thanks Michael, my Sweetness!! My computer is so much faster in all aspects.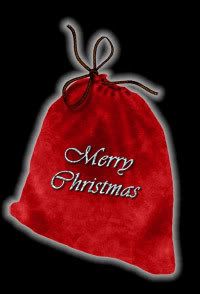 Okay so We are having Roast Pork and Roast Chicken with all the trimmings and Christmas Pudding and Brandy Custard. The remains of which will end up going to the other ambos tomorrow night for nightshift pickings.

So Here's the Santa Sack and what do you think I have in here for you....?
A Quickpage of course. I know how you all love quickpages so I made this one to share with you all for Christmas. and it's one you can use all year round. Enjoy and Many Christmas Blessings to you and all your family from mine!!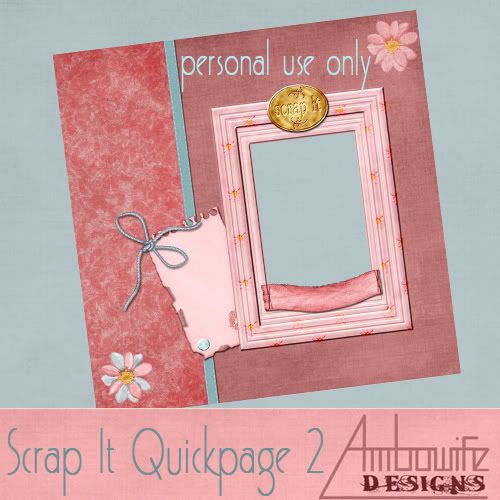 Merry Christmas
Tracy and Michael