Okay so I have a new kit, finally. And I also have a new freebie Quickpage for you that I made with the new kit.


Presenting: Scrap It. Not very original name but It works for me LOL.


I know it is winter in the Northern Hemisphere but here in Australia it is Summer and I am thinking of summery colours. So you could always grab this kit from either of my stores and warm yourself up by scrapping some of your spring or summer pics. It might keep Jack Frost from nipping at your nose quite so much.

So here is a preview. I have started adding an extra close up preview of the elements so you can get a better look at the details. The kit has 53 elements and 15 papers. And it is half price thru
January 3rd 2009. So if you want a great deal on this one you better grab it now. Available at both my stores, so just click on your preference at the top right of my blog on the My Stores Links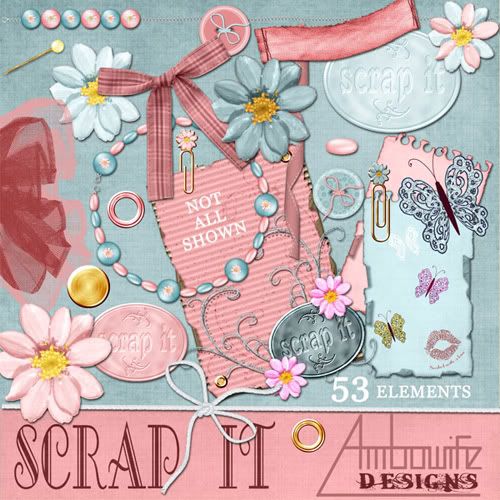 Okay here is your freebie using my new kit!!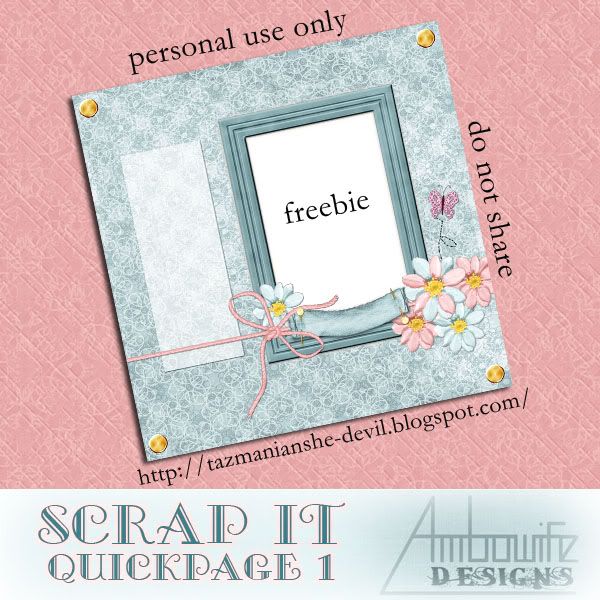 So just click on the image to be taken to 4shared to download the free quickpage, leave a little love here or there, and don't share the file.
I also have a freebie in this week's SAS newsletter HERE , it's the last newsletter for the year and it's got some lovely freebies for you to snag. My Journalling Challenge is still running thru to new years eve so if you feel like journalling and grabbing two freebie posting bonuses hop on over to the challenge forum and check it out HERE.