Sorry it's been a while, I've been scrapping away and trying to do some designing too. Amazing how much more enthusiastic I am about designing with the new eyecandy plugin LOL. Makes life a lot easier, well a bit anyway. Michael has been working lots of overtime but we did manage one ride when he was off last week. I managed to fall off again LOL. There's no hope for me!!


Okay so onto some layouts and Just a heads up. If you'd like to see some cool stuff and great layouts plus shop for some super commercial use stuff head over to Monica Larsen's blog at http://www.monica-larsen.net/ I worked through a cool tutorial of hers and it was so easy and so much fun!!

This is the resulting layout...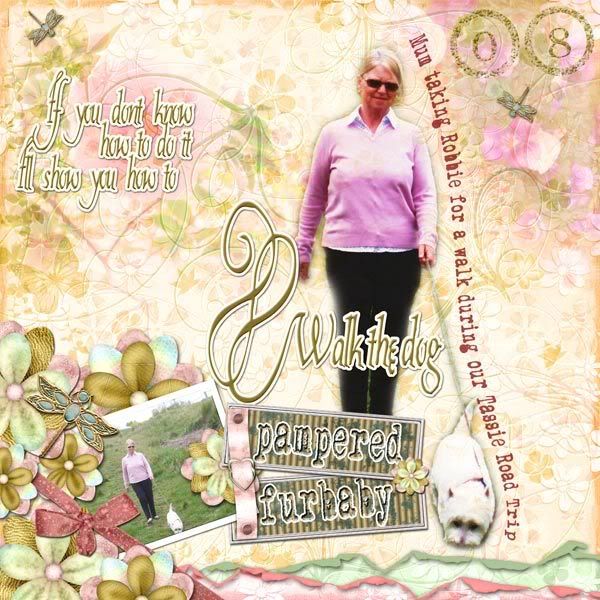 My Mum walking her dog when we were on a road trip around tasmania last time I was down there. Most of the papers and elements in this are Terrell Sanzone Designs but the papers I blended together with some photos of mum's flowers in her garden.

This is Danielle My friend who lives up north in Queensland, you remember the one I drove up to visit last year around this time. I came up with this layout from my kit "Scarlet Letter"

Me and Mum in 1974 at Warragamba Dam in Sydney. The kit here is Summer Time by Terrell Sanzone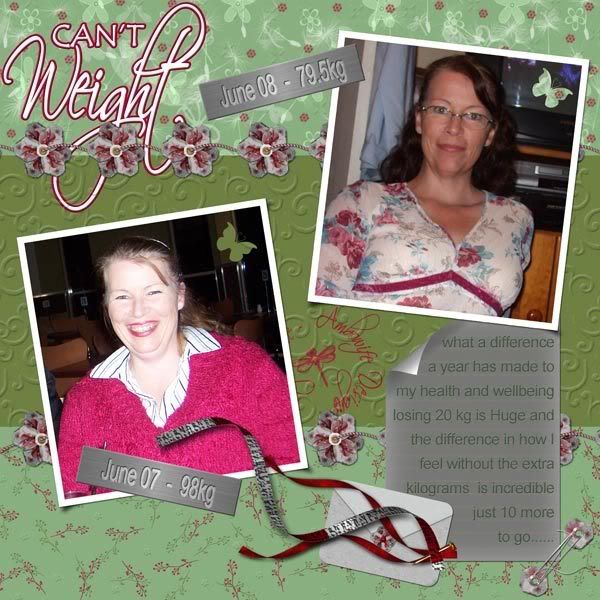 Did this one for a colour challenge over at Rackscraps so I thought I'd do one that shows the difference in me since I lost the weight. Although I obviously have a way to go, Michael is keeping track of what I eat I think. Well let's put it this way, he notices if I eat anything fattening, sigh!!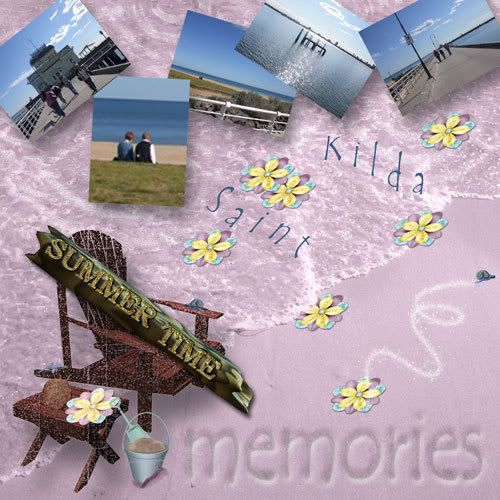 This one is photos from St Kilda in Melbourne when I went down in September. The kit is Summer Time again by Terrell Sanzone.

Layout of Chris using my stuff. Had a play at making some dog tag type elements. Template isn't mine though

My Grandmother in Scotland with some of the grandaughters on her birthday. This is all my stuff too. Just playing around at making stuff.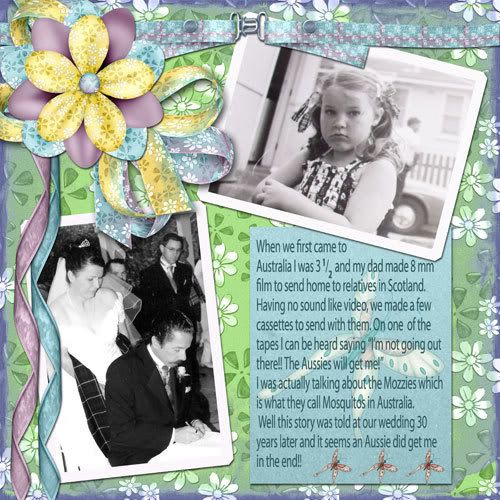 Another layout using Terrell Sanzone's Summer Time Kit. This one was for her Impromptu Challenge over at SAS, you had to quote something someone said as a child, out of the mouths of babes you know!!

And lastly this is Jo my pal in Tassie with Kate Cebrano at her concert. Doesn't Jo look pleased as punch!!

Okay well that's it for now. Michael is up out of bed for a while so I guess I better talk to him LOL. Have a great day and say hi in my shout box if you feel like it!!
Hugs
Tracy