I got 3 layouts done, woohoo and I got the grass cut. Now all I gotta work out is what are we gonna have for dinner!!! Hmm, no idea LOL!!


Right here are the layouts, this first one is with Shannon Fahrnbach's Patchwork Spring with a background from How does your garden grow.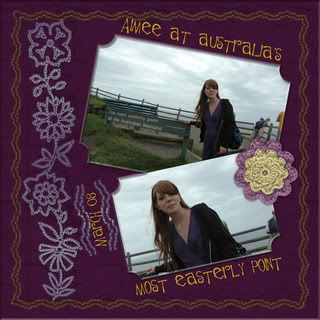 The next one is with Terrell Sanzone's Freebie frame "Is it Spring!!" with her Time Passages kit. and the pic is of Aimee hugging a tree on Fraser Island while touring Australia!!


And this one is with Terrell Sanzone's Spring Sampler kit, the pic is of Aimee's friends from the Contiki tour at the Devil's Marbles, cool place eh!!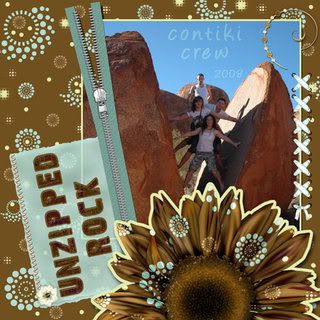 LOL Aimee has had a great trip with great weather all the way and she even did Skydiving but there is only a DVD of that no photos!! Alright so that's it for now and I've still not thought of anything to do for dinner, plus I don't know if Aimee will be home or not yet so if she is a lot of it will have to be vegetarian friendly LOL!!
Catch ya later!!
Tracy