Firstly let me just say, Thank you so much to all of you who sent us your comments and condolences on our IVF failure and the end to our IVF journey, as hubby says, we'll be doing it just for fun now, and we'll get on with our life together.
My friend Dawne challenged me so I am doing what the challenge said but I am not going to pass this onto 6 other people. If I did all of these kind of things that got sent to me I wouldn't have the time to design a thing LOL.
And honestly I feel like they are sort of like the new age of chain letters. remember those things. Like those emails that say to send it on to get good luck, yeah right, well we know Luck is not my strong point.

Anyway I am supposed to go to my photos folder, find the 6th folder and the 6th photo in there and post it. I am sorry it's not a more interesting photo LOL. This is my hubby's Aunt and her son at a lunch we attended at the Spot in Randwick, the restaurant is a cafe called Teascapes and they do great breakfasts and you can have them alfresco too.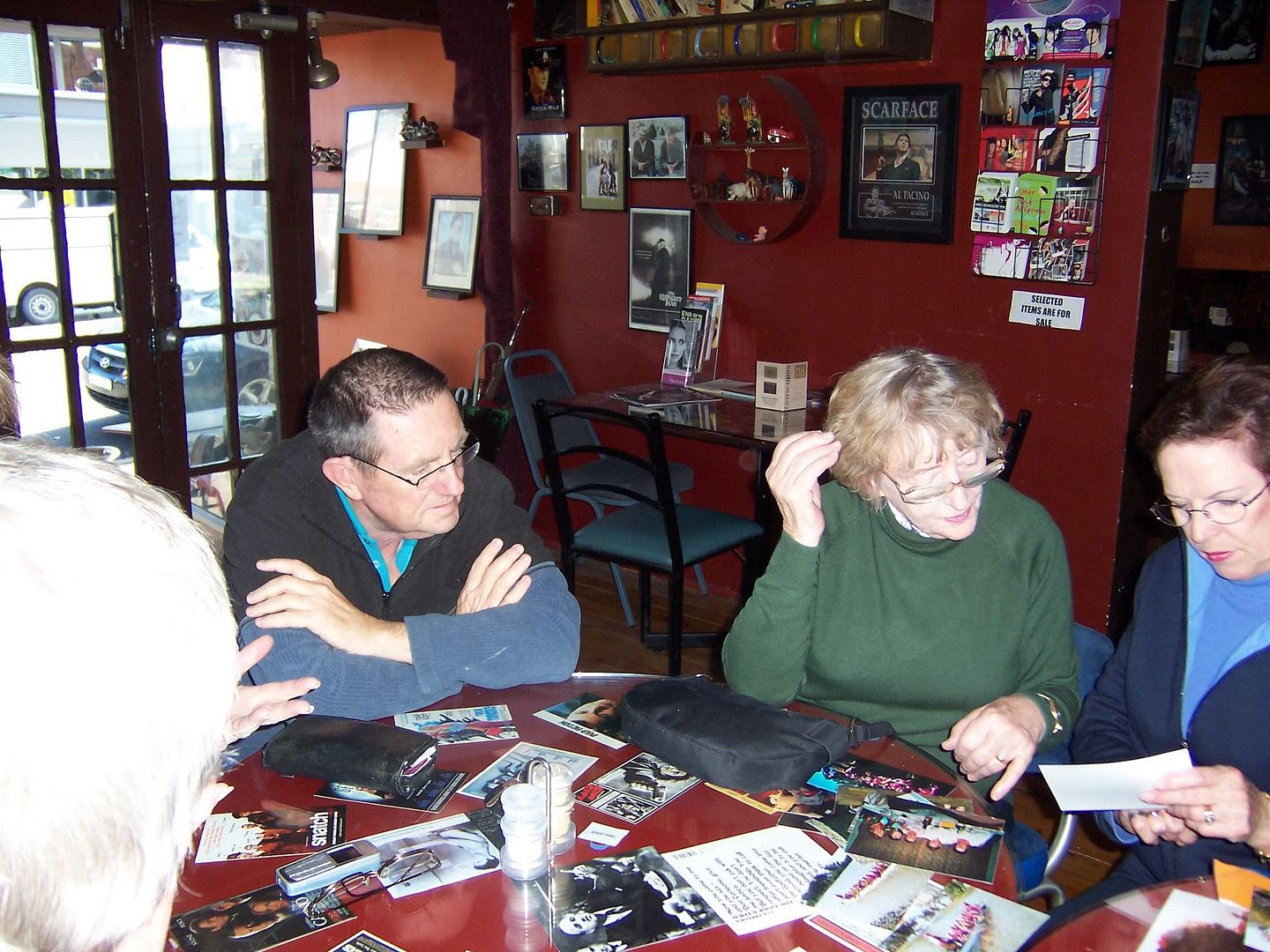 So, oh Michael's mum is in the pic to on the far right. They are looking at photos of her dragonboat team in action.
Ila (Michael's Mum) flew off home to Hobart today. She arrived on 6th for a dragonboat contest at Darling Harbour and had stayed on to visit with us apart from 2 days she spent with Michael's Auntie that is in this photo too. She didn't get to spend a lot of time with him as he was working most of the time she was here, though we did go out for Japanese meal on Sunday night and that was Yummy!! It was lovely to have her visiting and we got to spend some time together too.
Okay so I am off to do some designing, I didn't get a lot done over the last few weeks and really need to do some catching up LOL.
So get ready for some announcements soon.
Have a great remainder of your week.
Tracy