is the mini I made for the member's mega kit challenge over at rackscraps. So here is the preview and the link. If you do grab this freebie please leave me some love, it's only fair. I always try to leave love whenever I download someone's freebie. While you're in the freebie mood you should head over to the
challenge
and look at some of the awesome stuff the members have created, puts mine to shame , seriously LOL!!! I love Christeph's dragonflies, gotta go grab them!!
Okay enough stalling LOL. Here is your download and a preview, just click on the image to be taken to the download, it's about 15mb or so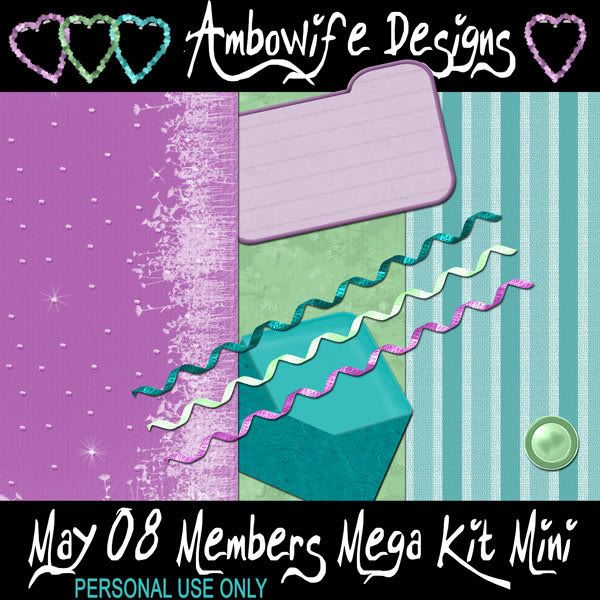 okay so We were due to start another IVF cycle on last Wednesday cause that's when I was due to start my "you know" time of the month, (ikky ikky too much information for some, sorry) Anyway, there is no sign of it at all and I am now on day 36, a week late, sooo cross your fingers!!
Have a good one!!
Tracy