Okay Here are some things I made in the last few days. Yes Made!!! So exciting! This first pic is a close up of the following paper. I think I might do a layout of Michael in his work garb with this one. All that blue and Red!!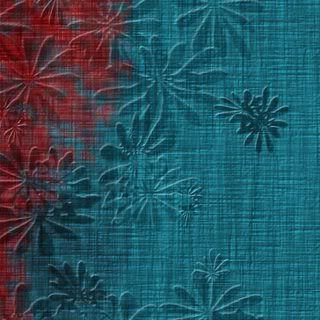 Now the pink Flower was the first attempt at making a flower from scratch and for a first attempt I'm pretty happy with that. the blue one I used a button I made yesterday to form the centre of the flower.
And there's that paper. Quite grungy.
Other than that I have also done a few LO. as per usual. This first one is of my Baby Boy! He was just so darn cute wasn't he. Can you believe that he had silky soft STRAIGHT baby hair!!?
The Kit I used for this Lo was Designed by TerrellS and is called, "Tripping into Spring".


Ah Beautiful Ireland. This is when Mum was over in Scotland and she and Auntie Sadie went over to Ireland. They had this shot taken along the Antrim Coast where they did the Giants Causeway! Lots of Steps. The designer of the elements in this LO are Atomic Cupcake and the flower and ribbon are from the kit "Pistachio Cove" by Sarah Grimwood.
Now I love these pics of Mum on a Glasgow Street. All those cobble stones and the street is sooo narrow! This kit is by TerrellS too. This one is called The Romance Collection. this is such a lovely collection of elements and papers. And the Alphabet is all inlaid on individual tiles with roses burned into the tile. Just Beautiful!!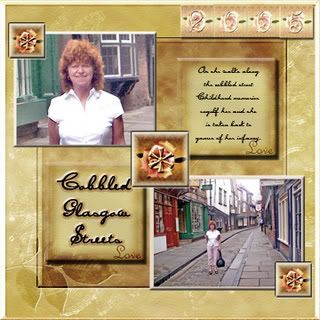 Well I think that'll just about do for today. I hope you all had a lovely Mother's Day and that if you aren't a mother that you were good to your own Mum!
Have a good one!
Hugs
Tracy XX