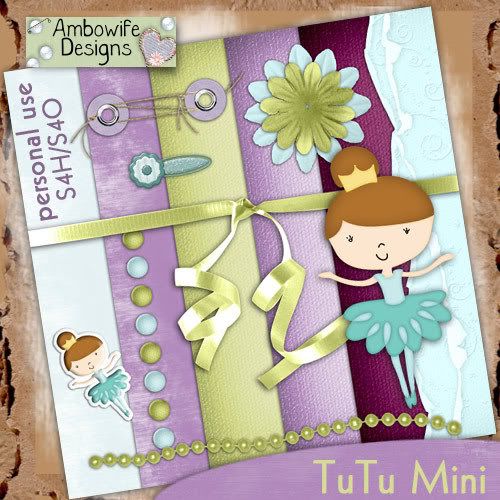 Instore now. 2 Minikits perfect for the little dancer in your life.
I did one of these for a challenge bonus and then when my external hard drive was down I had to do another similar mini in case I didn't have it back in time. Well as it turns out nobody wanted to do my challenge so I though rather than them go to waste I would pop them into the stores and see how they do.
Just click on the link to your preferred store at the top of the blog in the column.
I hope you all have a great weekend and if you are in Sydney try not to melt in the heat wave we are supposed to be having tomorrow!!
Hugs
Tracy