Hi Everyone, how was your New Year's Eve? I hope you all have a wonderful 2009.
I have a new Kit instore and it's a Gardener's Delight LOL. Well that's it's name too.
Here is a little preview for you and a freebie Quickpage as well as a layout using it.
The kit has 30 elements and 15 papers. And it's 50% off till 15th Jan 09.
You can even just get the elements or the papers seperately if you don't want the whole kit.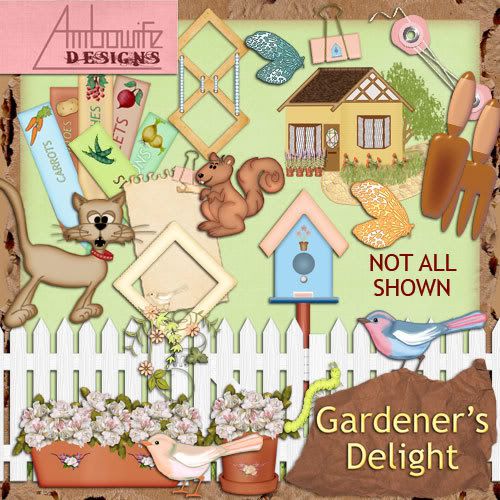 I am having a quiet night tonight and think I will only do some layouts and check out some of the challenges over at SAS. I also have a new journalling challenge up there too if you are feeling like a challenge and would like the cute Penguins In Love Posting Bonus I have for you if you come and play.

Just click on the image to download the free Quickpage, I'd love to know what you think of the kit too so leave me a little comment either here or at 4shared if you have the time.



Okay have a great night and be safe!!
Tracy