Talk about being busy!!! I have a new kit, a new challenge and a freebie. Phew!! And I'm pooped. We have had a reasonably quiet time at home but I have been up late most nights, especially when Michael is working overnight shifts. Gotta catch up somehow and Christmas is fast approaching, can you believe it's December already!!! The first day of Summer here in Australia and Sydney has had a 32degree day here already. Think it's gonna be a hot Summer.

Okay onto news.
Do you enjoy journalling on your layouts, or even if you feel your journalling needs something more, try the SAS-y journalling Challenge I have just started Here!!! If you play you'll get this posting bonus, plus a surprise for Christmas from me to celebrate the launch of this challenge.

And there's a new kit too. Sweet Caramel, can you tell I'm still dieting LOL. In this kit you get 30 elements 10 papers and an upper and lower case alpha. You can also purchase them separately if you don't want the whole goodie bag. It's available at both my SAS Store and TTS Store. And if you check out the page they are on you might find a freebie QP there just for you!!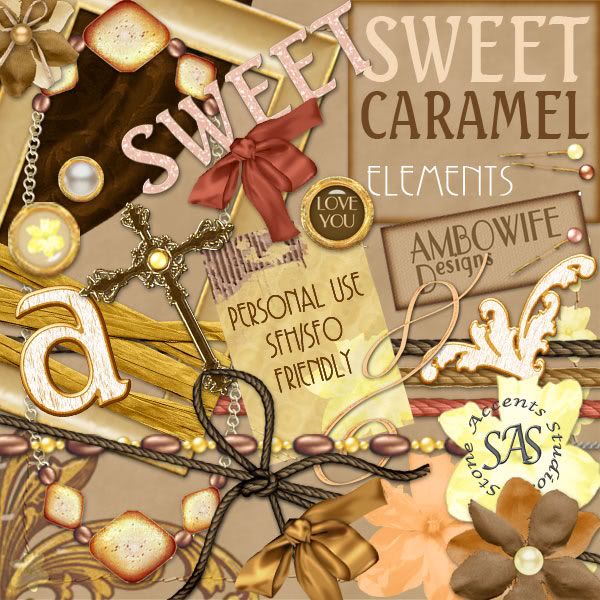 And if you play the other challenges over at SAS the designers are all offering larger than usual posting bonuses to say thank you to those who have participated in the challenges and supported the site this year!!
There is a heap planned for December so watch this space cause it's gonna be crowded in here with all the festive partying that will be going on :)
Okay that's it for now. I better get some other posting done in the forums before bed. Have a great day!!!
Hugs
Tracy