Well I had a few bits n pieces left over when I selected the papers and elements for my Competition Kit this week so I threw them together for you to grab as an Add On to Lazy Sundays
here's a preview of it. This link is now direct to 4shared!!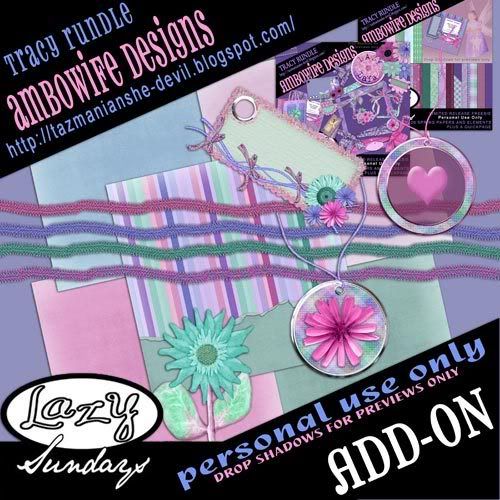 sorry this file is no longer available, for the full kit please see my TTS Store
I hope you are enjoying the kit, I had so much fun making it for the SAS Members and the competition.
And remember to check the posts below for goodies too!!
Have a great day and remember to vote in the competition. will post the link once I have it.
Hugs
Tracy