I made this ribbon last night and thought after recolouring several that I would share them here with you all. There is also a monotone version in the file so you can recolour it to your needs. Personal Use Only as is the condition with all my freebies and please don't share them send anyone who wants them here. And a little love, as always is always a great way to encourage me to continue offering up freebies. Just click on the download under the pic to go to the link.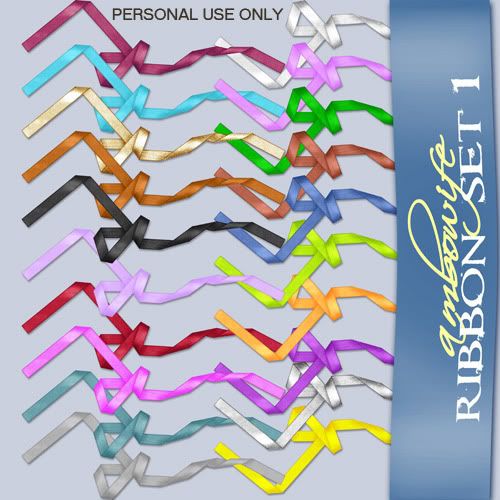 Okay onto some layouts I did this week.
Our Wedding Song, my Husband chose this song, it was his only job appart from turning up LOL!!And he sang it to me throughout our Bridal WaltzLyrics to Into My Arms by Nick CaveDesigner: Ambowife DesignsKit: Floral Passion
This one is all me too, I actually won Layout of the Day with this layout at MootwoDesigns on 12th July!!
Designer: Aneczkaw - Jewel KitDesigner: EllenM - Sunset At Sea Posting BonusQuote - Calvin & Hobbes and Yes that is Christopher when he was a few months old, with straight hair!!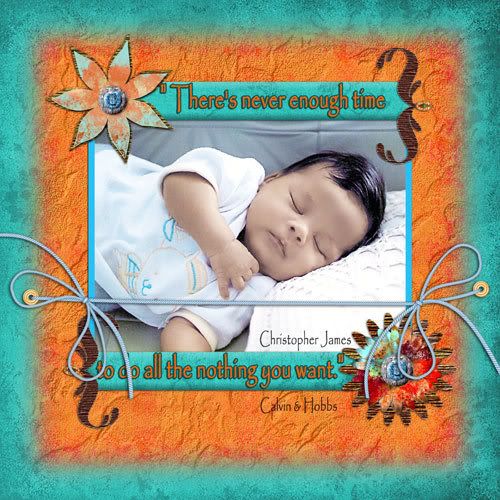 This one is all me to for another Lyrics Challenge!
This one of Gabriella I did using Shannon Fahrnbach's Scrapping Basics Papers, her Matt and her Gettin Edgy paper curl/tear. The flowers are mine made using Rose Li's Action called Beautiful Flower
Did this layout for an Ingredients Challenge where you had to use all the kit contents in a layout.Designer: Rachel Sams of Steel City ScrapsKit: Weekend Getaway Mini
I used Shannon Fahrnbach's Gettin Edgy Paper Tears on this one, the rest is just by me!
This one I used some stuff from various Members at SAS East West Scraps - Art in the Park SAS CC FreebieMemory Lane Creations by charlene July SAS color challenge Kit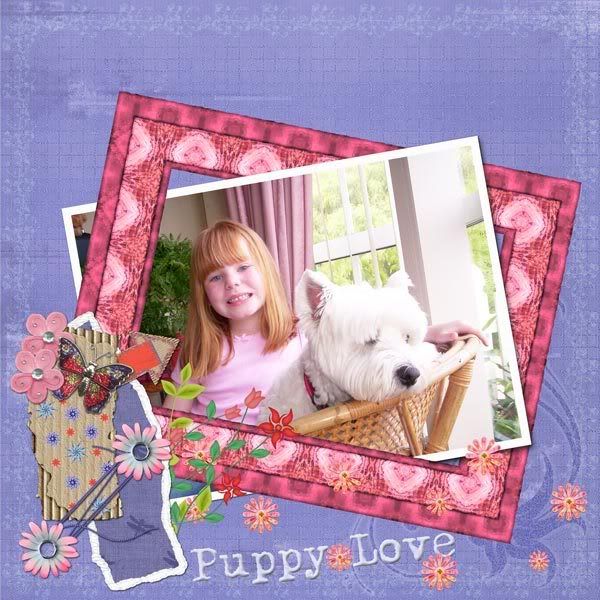 This one is using Shannon Fahrnbach's Gettin Dirty Addon!!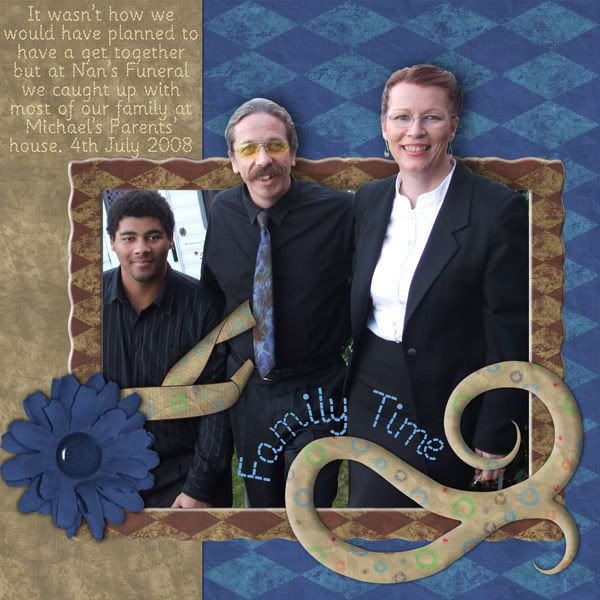 These next two layouts are using Shannon Fahrnbach's Gettin Dirty Kit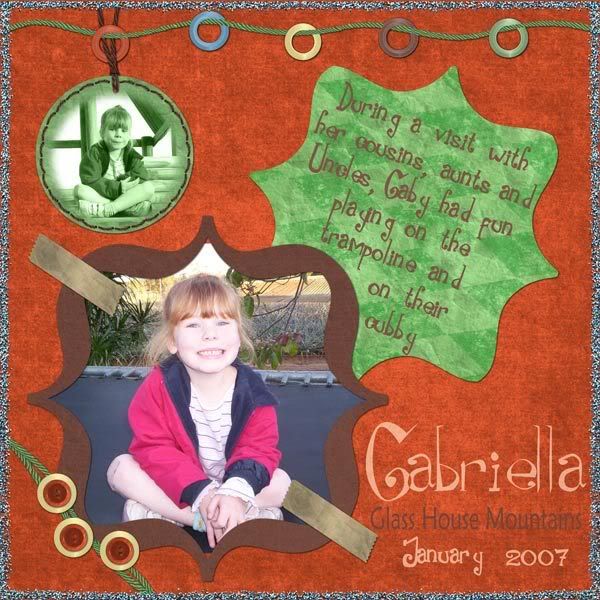 Okay so as you can see I have been very busy with all the layouts as well as designing and making your freebies this week, phew, time for a break on the weekend LOL!!
You have a great weekend too!
Hugs
Tracy